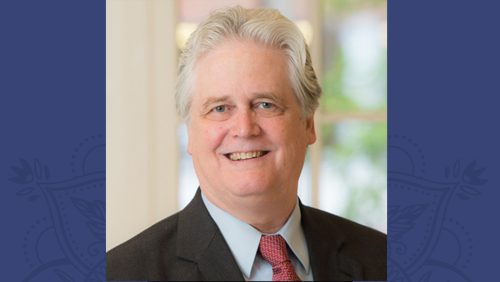 Robert "Bob" Bollinger Faculty Spotlight
Written by Colter Billings
"My career in India has pivoted multiple times because of need and opportunity."
One of the consistent elements of Robert Bollinger's medical career has been his work in India. Currently the Raj and Kamla Gupta Professor of Infectious Diseases at the Johns Hopkins University (JHU) School of Medicine, Bollinger started as a volunteer at the Damien Social Welfare Centre in Dhanbad, India, before he had begun medical school.
There, while performing leprosy diagnostics and screenings, he became intrigued with tropical and infectious diseases. During medical school he returned to the region and studied malaria in Pakistan. He returned to the US to complete his medical residency and infectious diseases fellowship, after which Bollinger found himself in India again.
"In 1991 I developed a laboratory project at JHU focused on studying the cellular immune response to HIV . In the wee hours one morning—it was like four or five o'clock in the morning–I got a phone call from Tom Quinn who was in India attending an NIH meeting with the Indian government. Tom said that the Indian Council of Medical Research was looking for a US university partner to help them apply for their first HIV research project," Bollinger said. "They were looking for somebody who understood HIV, immunology, and the development of vaccines for HIV, but also has some experience in India. I'd always intended to go back, but I had been distracted by other work."
Four weeks later, Bollinger was in Pune working with the team at what was then the National Institute of Virology to help them apply for the first NIH-funded HIV research grant in India, called the Preparation for AIDS Vaccine Evaluation (PAVE) grant. They successfully competed for the grant and were one of 11 projects funded in early 1992.  Through that initial collaborative project he helped set up the first studies with Byramjee Jeejeebhoy Medical College and other partners in India through the newly established National AIDS Research Institute.
"That was really the beginning of our 30 year Johns Hopkins-Pune collaboration. We started by setting up the infrastructure to screen for HIV, identifying the extent to which the disease was being transmitted and how. And then we built laboratory capacity to characterize the immunology and virology of primary HIV infection in India, so that eventually we could participate in trials of new HIV vaccines," he said. "However, since there weren't many trials going on, so we used the infrastructure we built through the PAVE project to initiate many other laboratory, epidemiologic, and clinical studies. And we leveraged this capacity to write more grants to fund more research over the decades."
The research findings by Bollinger and the team provided great insight into the HIV epidemic in India. They published the first studies on how rapidly HIV was spreading in India. They did the first genetic sequencing of the HIV virus in India. They were the first to look at the immune response to HIV in both the early and late stages of infection in India. They conducted the first prevention studies looking at female microbicides and the first randomized clinical trials of any intervention for treatment and prevention in India. They also participated an large, 7 year, multi-national study that demonstrated that maternal and infant nevirapine could prevent breast milk transmission of HIV.
"More recently, my primary role is to support and mentor early-stage scientists in India and others at Hopkins who want to work in India, and help them develop their own careers."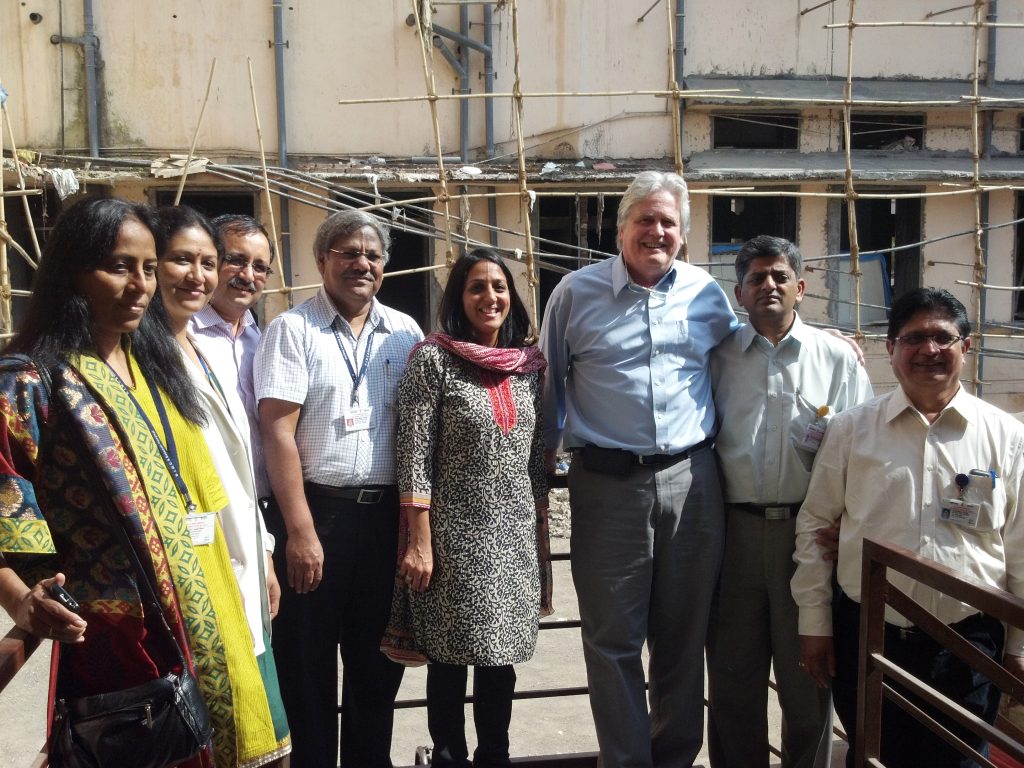 Bollinger's undergraduate studies focused on philosophy, with particular interest in eastern philosophies, and he integrates that interest into his work in clinical research. Numbers and data are important, but teamwork, collaboration, partnerships, and personal connections are intrinsically tied to his career.
"I was in the research program building phase for the first 20 years, including the design and establishment of the Center for Clinical Global Health Education. Since then, I've focused on helping others build things. I handed off scientific leadership of the Pune program to Amita Gupta more than 10 years ago and she has continued to grow the research partnerships in India," Bollinger said. "What I like to do is design a research program, build and support a team to develop the capacity to implement the program, and then hand it off to people who can then lead, leverage and expand it. And then I move on and build something else. That's what my career has been about over time: identifying opportunities, finding the right partners, and building capacity for people to do work that's important and impactful. Then, I try to leverage those big efforts to involve junior investigators and colleagues in India, build intellectual and academic interest and research momentum, and help those early career clinician scientists write their own grants to launch their careers and to advance the science that improves the lives of patients."
Bollinger has multiple mentorship roles with early-stage investigators in multiple countries including India, Uganda, Bahrain and the US. He coaches them on more effective ways to write papers and grants. "I still like coming up with ideas. I still like coming up with what I think are the important questions that need to be answered, whether it be around tuberculosis or HIV or COVID," he said. "But instead of answering those questions myself, which is what I used to do, I now try to pull together others and broker partnerships and opportunities for them to answer those questions. That's what I really enjoy."
"The biggest reward for me is seeing the success and impact of the people we've trained."
Bollinger explains that while the ultimate goal of infectious diseases research is to improve patient health, the process itself has a ripple effect that extends beyond patient care. "You conduct research, and you publish the findings that help clinicians provide more effective care for patients, but along the way you also help launch people's careers and they can have an impact," he said. "We've trained lots of people in India who are now some of the leading experts on HIV and tuberculosis in India and internationally. So many former Indian Council of Medical Research (ICMR) directors graduated from our global health training program here at Johns Hopkins (funded by the NIH's Fogarty International Center) and went on to lead those institutions in India."
Bollinger notes that the reward of mentoring junior investigators is seeing the changes in patient care standards resulting from their work. "What I've felt good about are some very impactful projects some of our junior investigators have done recently affecting real-world change. For example, Mandar Paradkar's research on tuberculosis transmission among household contacts and who's at risk for developing active TB has informed prevention guidelines in India. More recently, Shri Vijay Bala Yogendra Shivakumar published research findings showing that people who have extrapulmonary TB are still infectious," Bollinger said. "Not only is their research informing infection control and health policy decisions in India, but it's having an impact in the US and beyond."
"I've been fortunate to be able to work with some really brilliant people over the years. The caliber of scientists and others that I'm able to work with in India is exceptional—they're highly educated, brilliant, and innovative," Bollinger concluded. "I've learned a lot from collaborations in India. They've been mutually beneficial for Hopkins and for our Indian partners, and it's been tremendously rewarding."