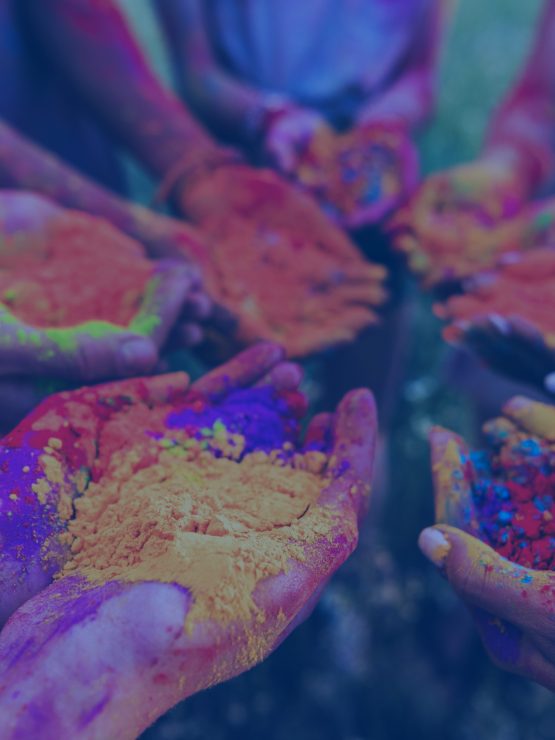 Bringing the best of Hopkins and India together to benefit the world​.
We mobilize Johns Hopkins faculty, staff, students, and alumni to work with partners in India to improve society through research, education, policy and practice.
The Latest
News
Johns Hopkins University has finalized a collaboration agreement with the Indian Institute of Bombay (IIT-B) with the goals of conducting joint research in digital health and provide training opportunities that build capacity in interdisciplinary health science research.
Highlight
"There are literally billions of people in the world who are infected with TB already and are at risk of getting sick with it in the future. It's a problem that will stick around for a long time to come, even if we developed the most perfect tools imaginable."
Events
Check out the recording of this special hybrid event marking a new collaboration between Johns Hopkins University and the Koita Centre for Digital Health at Indian Institute of Technology Bombay.
165+
Projects
Our projects advance knowledge across disciplines and provide opportunities to learn from one another
106+
Indian Partner Organizations
We collaborate with a vast array of partners across all states and union territories
150+
Johns Hopkins Faculty
Our multidisciplinary faculty  are committed to advancing India's national priorities
Resources
Read the latest research news, learn about our affiliated Centers and Institutes, and access resources for conducting research.
Discover student opportunities and connections.
Johns Hopkins and India Together
Learn about the impact of Johns Hopkins-India partnerships
View video
Highlight

GUPTA-KLINSKY INDIA INSTITUTE, MARCH 15, 2023

"Being an international student is a huge part of my identity." Ishir Sharma, a Bengaluru native, can easily be defined as a modern-day Renaissance man. Read more to find out why.

News

GUPTA-KLINSKY INDIA INSTITUTE, JANUARY 19, 2023

Welcoming Sara Bennett as the new faculty co-chair and Melody McCoy as GKII's inaugural executive director.

News

GKII, JANUARY 17, 2023

We pleased to announce the 2022 awardees for GKII's Breakthrough Research Grants Program! The Breakthrough Research Grants Program is designed to support JHU faculty pilot projects involving interdisciplinary collaborations with India-based research institutes. This inaugural opportunity focused on non-communicable diseases and disorders (NCDs) across the human lifespan.
Donate today
we can use your support
Your contribution to the Gupta-Klinsky India Institute at Johns Hopkins University expands opportunities for all of those seeking to change the world.
Support JHII