Center for Bioengineering Innovation & Design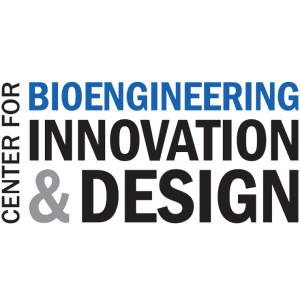 The mission of the Center for Bioengineering Innovation and Design (CBID) is the design and early-stage development of better solutions to challenging health care problems, and the training of talented new leaders who are effective health care problem-solvers.  Our metric of success is impact—of our ideas and our alumni—on health world-wide.  
Roughly half of CBID's projects are focused on lower-resource health care settings.  India is a primary location of CBID's work.  Locations for CBID projects in India have ranged from remote and rural areas like Bali Island in the Sunderbans to world-class advanced hospitals in Hyderabad and Dehli.   
CBID is not a typical academic center.  We teach and operate using best practices from the most successful medtech innovators, from academia and industry.  Our innovation model ensures our teams address all critical issues and tasks needed to succeed in translating a concept into a real-world solution that can save lives and improve health, in a sustainable and accessible manner.  
We're eager to work with partners and donors to drive significant and sustainable improvements in the health of Indians and to continue to recruit top students from India to become leaders in this field through the 1-year CBID MSE program.  
Current and Past Indian Partners include: 
InteleHealth, a CBID spinout company focused on rural telemedicine in India and other nations

 

Medtronic India, Increasing Access to Cardiac Rhythm Devices  

 

Boston Scientific, Innovations in GI procedures 

 

Aravind Eye Hospital, Increasing low-cost access to vision care

 

Proteinuria Test Kits, an extremely low-cost method to save the lives of women during pregnancy  

 

Hemoglobe, a low-cost device to identify and treat women suffering from anemia  

 

Endospine, to improve tools and accessibility in endoscopic spine surgery  

 

Post Partum Hemorrhage, a low-cost devise to save the lives of women in childbirth  

 

E-partogram , to manage labor and delivery

 

CryoPop, to save lives of women by providing low-cost treatment for cervical pre-cancerous lesions